Weighing the Weanlings
The Año Nuevo Natural Reserve is home to nearly 10,000 northern elephant seals - one of the deepest diving mammals on the planet!  These seals travel thousands of miles each year and congregate back at Año Nuevo, where up to 2,000 pups are born each winter.  We would like to know more about how these pups survive their first year, how long they live, how they learn to forage, and how they navigate in the open ocean. To answer these questions, we have created a "weanling weighing" team. The team will take body measurements, insert flipper tags, and weigh 300 recently weaned pups (weanlings). These data will allow us to monitor their health right now and throughout their lives.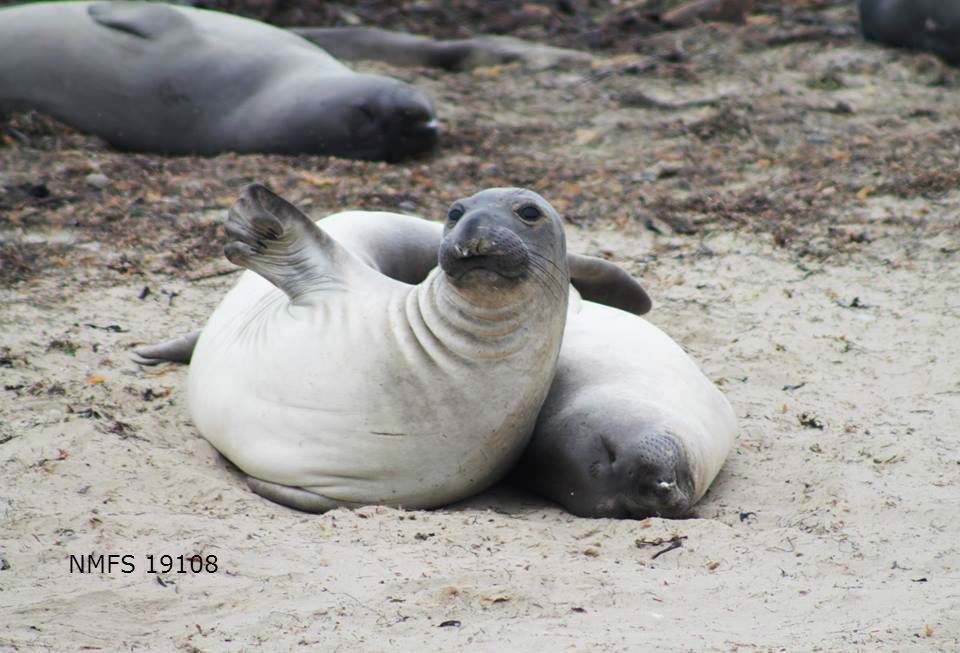 This is a critical year for the project because El Niño has had large impacts on the ocean and we don't know how this will impact the seals.  By weighing the seals, we can find out about the health of the mothers and their ability to find food in the ocean.
We need your help to "weigh the weanlings" so we can expand our knowledge of elephant seals while providing remarkable hands-on field experience for aspiring marine biologists. We are raising $10,000 to hire a field leader to organize and train our volunteers, enter data, and purchase a tripod, scale, and weighing bag.  Please make a donation today to help us weigh the weanlings and learn more about these amazing animals.
Check out the Año Nuevo Research Facebook page to learn more!